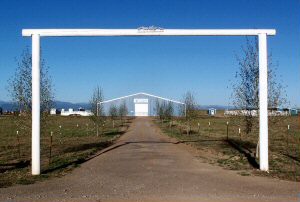 100 x 200 insulated indoor arena.
Large, sheltered outdoor runs cleaned on a regular schedule.
Indoor stalls are bedded deeply in shavings cleaned on a daily schedule.
Daily Pasture turnouts available.
Outdoor round pen and riding arena.
Daily feedings at 7:30am and then again at 4:00pm.
We feed whole oats and grass hay daily.